Come aboard with the champions

Enrico Fulgenzi Racing

Enrico Fulgenzi Racing is a Porsche team engaged in the main Italian and international championships. The team born from Enrico Fulgenzi, Carrera Cup Italia Champion and best connoisseur of Porsche's racing cars. He embeds the Porsche racing spirits and it is the point of reference of all the Italian Porsche racing drivers. In his career, that is still ongoing, he achieved astonishing wins, podiums and pole positions. He knows the 911 GT3 Cup like no other. His profound knowledge and confidence with the car - and the whole Porsche world - take Enrico Fulgenzi Racing on a different step. Team preparation and knowhow makes their cars extremely competitive and fitted for every kind of drivers.

Enrico's experience is definitely the value added - and secret ingredient - of team's competitiveness in using the 911 GT3 Cup at its best.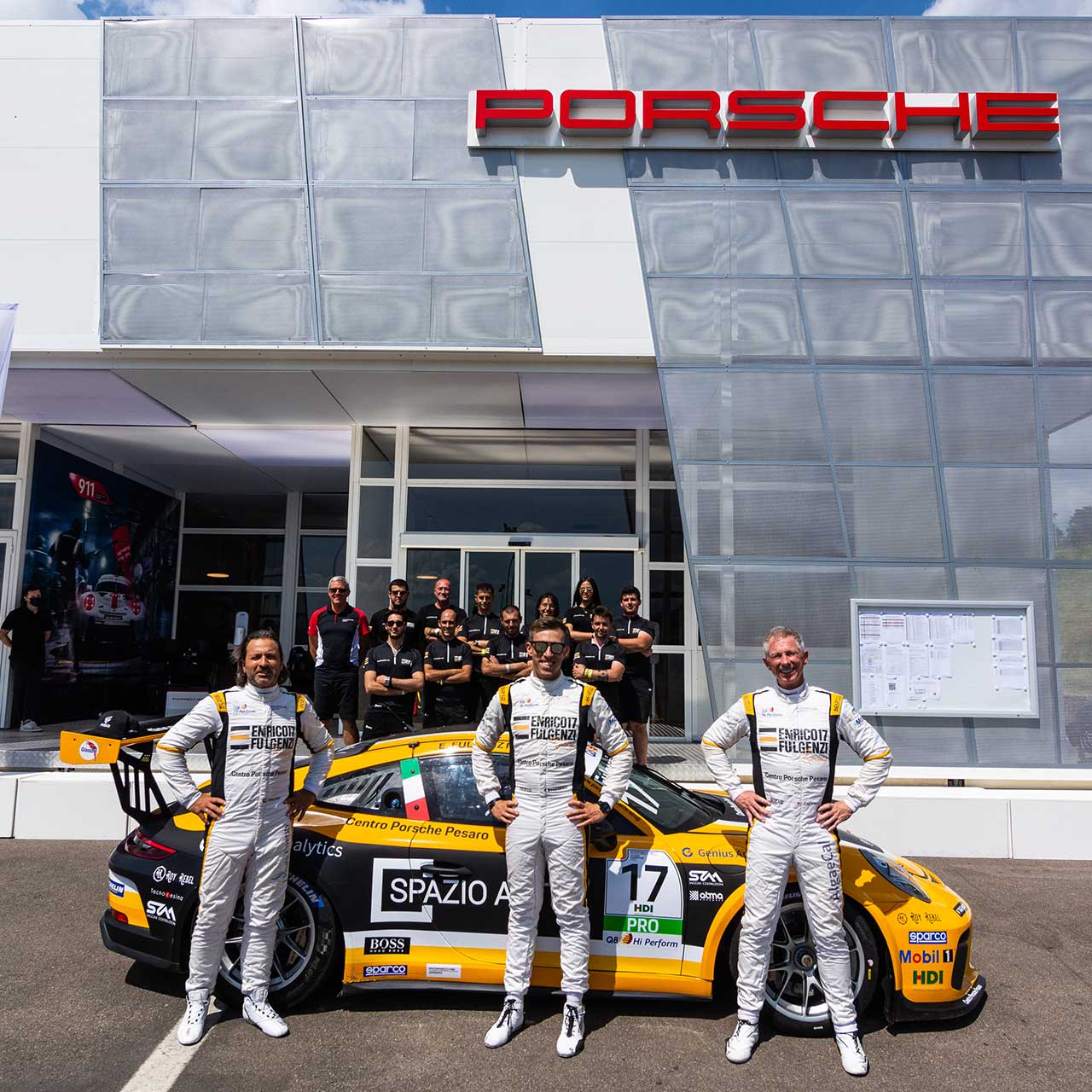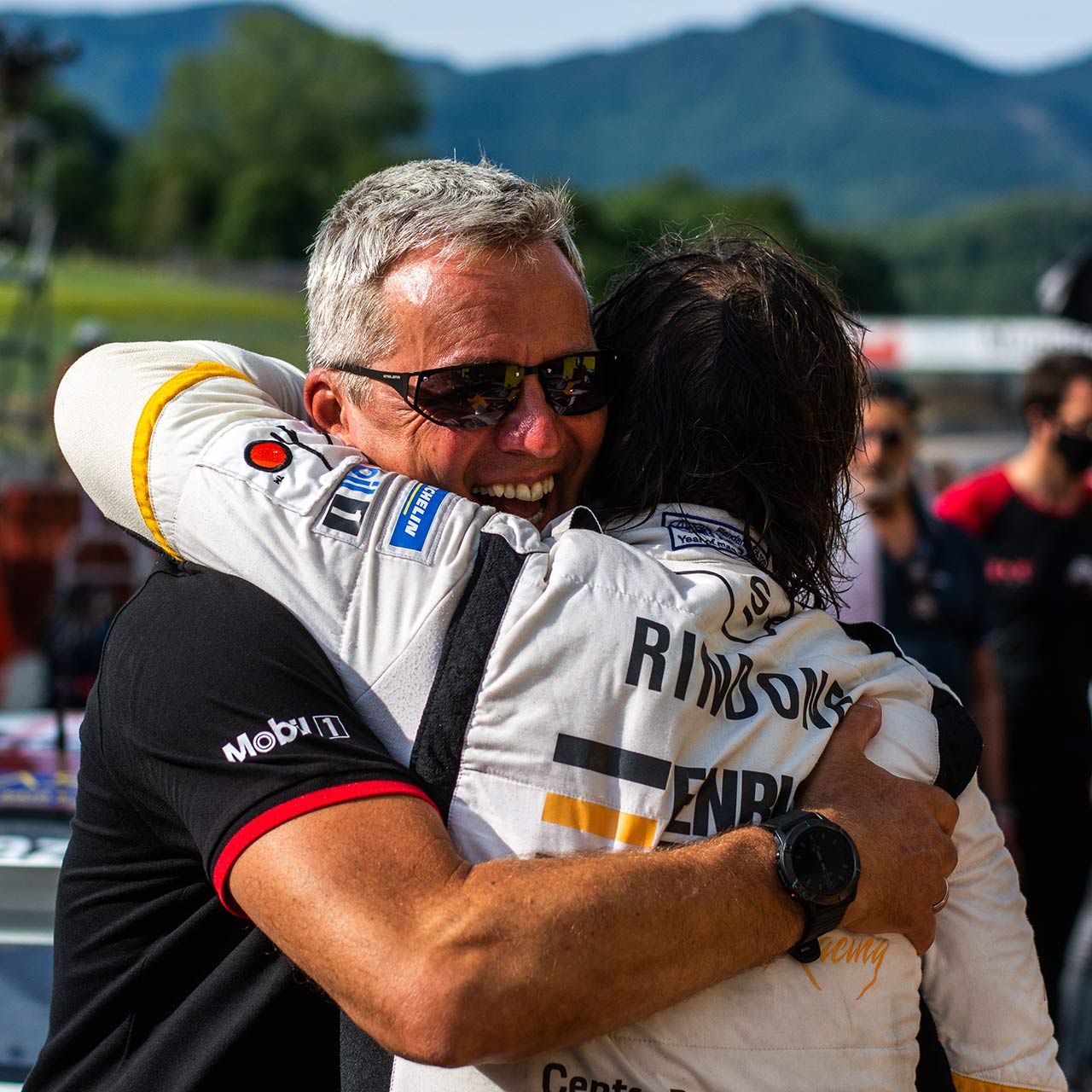 AN EXPERIENCE AS A PROFESSIONAL DRIVER

YOUR PORSCHE TEAM

Enrico Fulgenzi Racing drivers will always benefit of the latest advancement tested from Enrico during his competitions. Enrico's support to his drivers is made from precious advices as well as technical and mental training. The aim of Enrico Fulgenzi Racing is to get its drivers to obtain the best result as possible when having fun driving Stuttgart Flat-6 racing cars.

Then, Enrico Fulgenzi Racing experience are deployed in order to organise and manage all the collateral aspects of racing, such as logistic, hospitality, supply, marketing and others in order to assure to its drivers the highest experience in racing, obtaining results while having fun. Enrico Fulgenzi Racing's aim is twofold: guarantee drivers' enjoyment and their performance improvement. Enrico will personally work closely with every driver to let him achieve his goals settled at the beginning of the season.

Furthermore, during the season Enrico Fulgenzi Racing Staff will take care to support the driver for all organizational, travel and leisure aspects
Events and Competitions

Championships

Every weekend of Porsche Carrera Cup Italia our team hosts more than 60 guests. Every incentive event we delivered for our customers engaged more than 50 people each. Every year more than 50 gentlemans from all over the world drive our Porsches.